Walkers and Walking Supports by MEDIchair® Calgary
For seniors and those with limited mobility, MEDIchair® Calgary sells walkers and other walking devices. As everyone's needs are different, we have both specialty and standard walker varieties available from brands such as:
Drive Medical
Invacare®
Stander™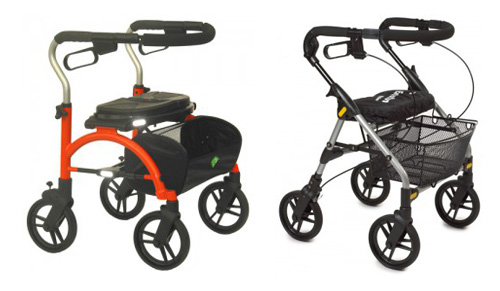 Xpresso Walker by Evolution®
Read about the walker that's with you every step of the way—download the Xpresso Walker manual (PDF) from Evolution®.
We also recommend the Piper Series walkers. Because they are lightweight, sturdy, and stable, the Piper Series has become a best-seller in its class. View the Piper Series walker specifications (PDF).
Find the walker that is perfect for you—stop by a MEDIchair Calgary location today!